Smoking is bad for your health – we've been hearing this message for decades now. Over and over and over again.
This was the challenge that the Simcoe Muskoka District Health Unit was faced with when they briefed us on the campaign they were set to create. It was a challenge we were happy to take on!
The message behind this campaign was different. Our task was to create a campaign that would draw attention to the risks associated to women's breast health while in the presence of second-hand smoke.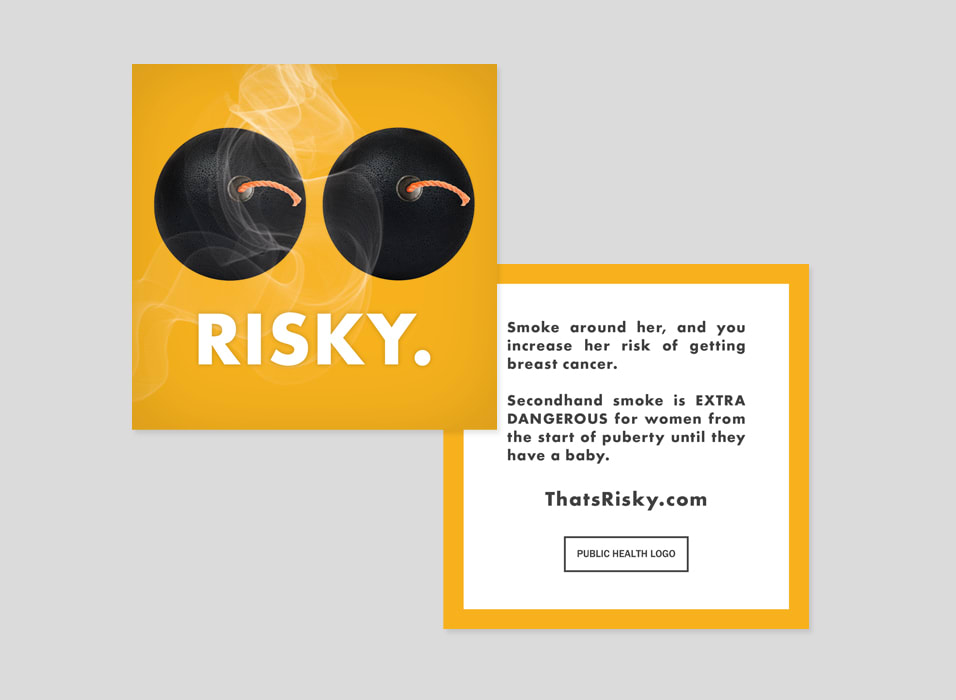 Parting the clouds in a saturated topic area was our first step. After much research, the campaign strategy involved using vibrant colours, high contrast graphics, bold headlines and straight-up messaging to deliver this important message.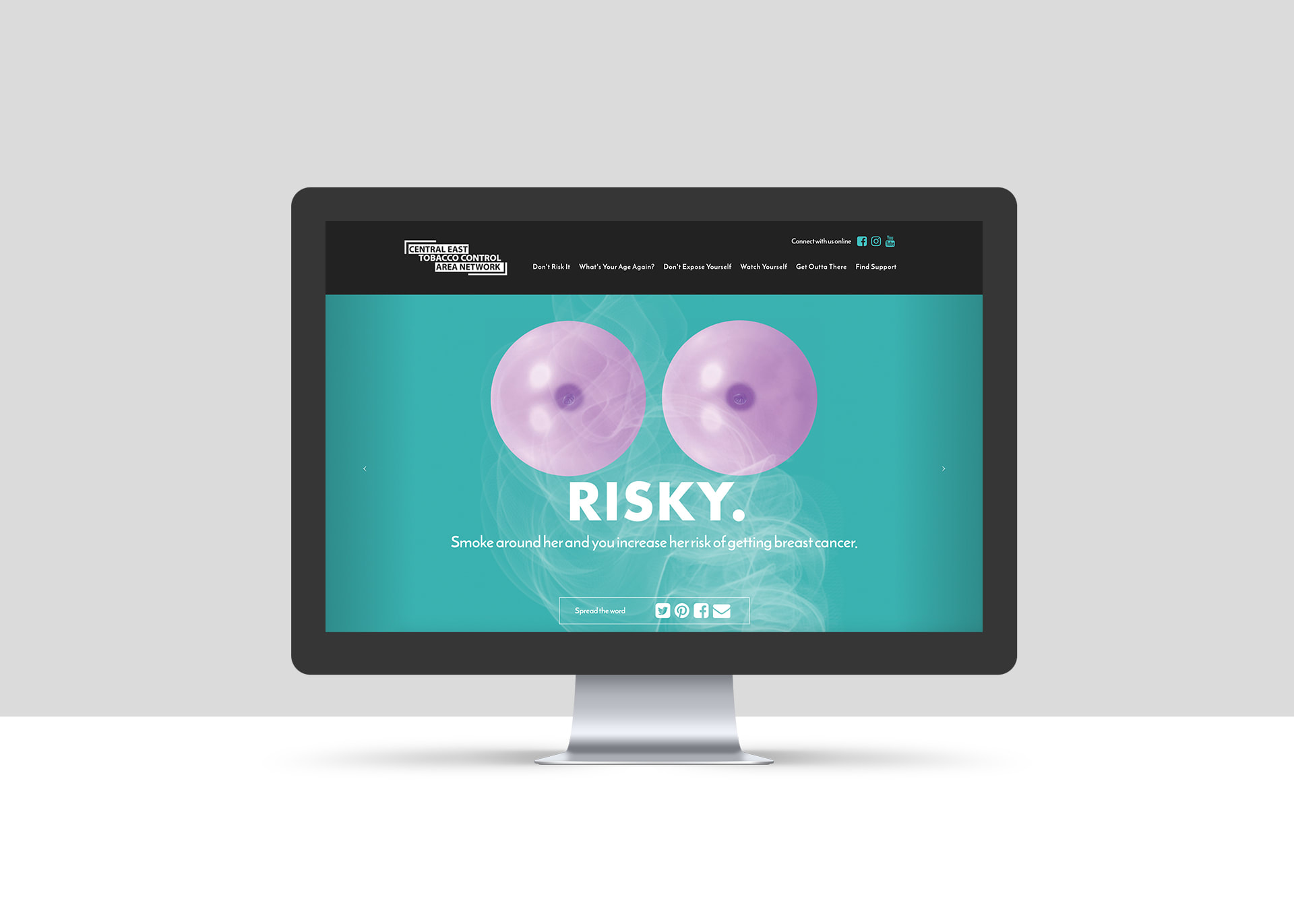 With strong campaign creative, we helped get the message out using a variety of mediums including a microsite, out-of-house placements and execution of a custom-built digital strategy with our strategic partner, LemonTree Marketing.
A post-campaign survey found that those exposed to the campaign were:
They were 2.9 times more likely to agree that if you regularly smoke around females, you increase their risk of developing breast cancer compared to unexposed respondents, and
They were 2.5 times more likely to agree that second-hand smoke is dangerous for females compared to unexposed respondents.
Helping to educate people on the risks of tobacco smoke on their health is a challenge we'll take on any day!
Fish Lake Road
Brand Development + Packaging Design

Château des Charmes
Brand Promotion, Packaging Design, Website Design + Development
Neighbour to Neighbour
Brand Development