Helping Hamilton Food Share
Cause: Food Insecurity
Campaign + Collateral Development
To kick off our new Community Engagement Initiative, Heartstrings, the Kitestring team selected our first cause: food insecurity. We sought to positively impact our community and provide marketing support to an organization without a dedicated marketing team.
Hamilton Food Share is the distribution hub of the Emergency Food Network and serves 13,000 people in Hamilton each month, including 5,000 children. When Kitestring partnered with their team for their 2019 holiday campaign, we were drawn to one piece of information: that every $1 donated provided $5 worth of food to someone in need.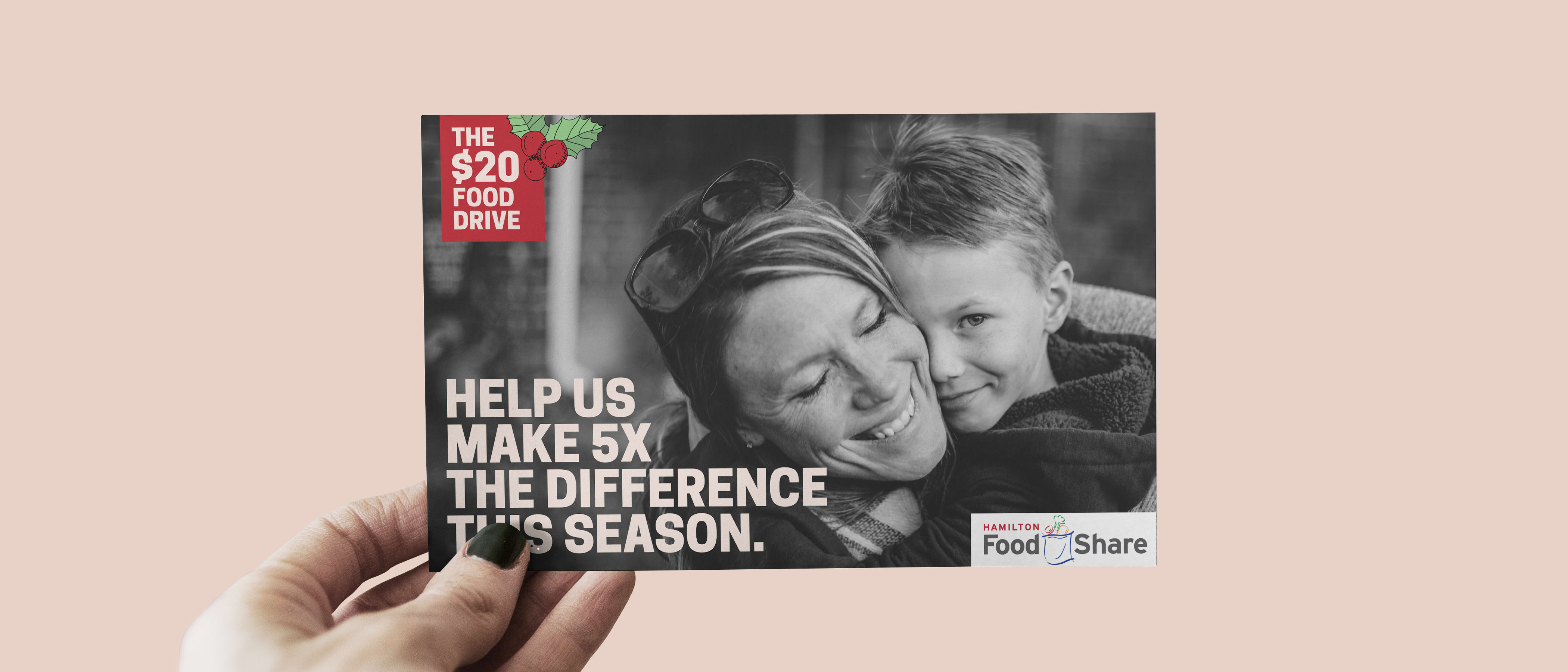 From there, we developed the $20 Food Drive. With every $20 providing $100 worth of food, every donation could make 5x the impact on the Hamilton community. Kitestring crafted a colour palette, typography and key messaging to leverage the $20 Food Drive to increase awareness and ultimately, donations.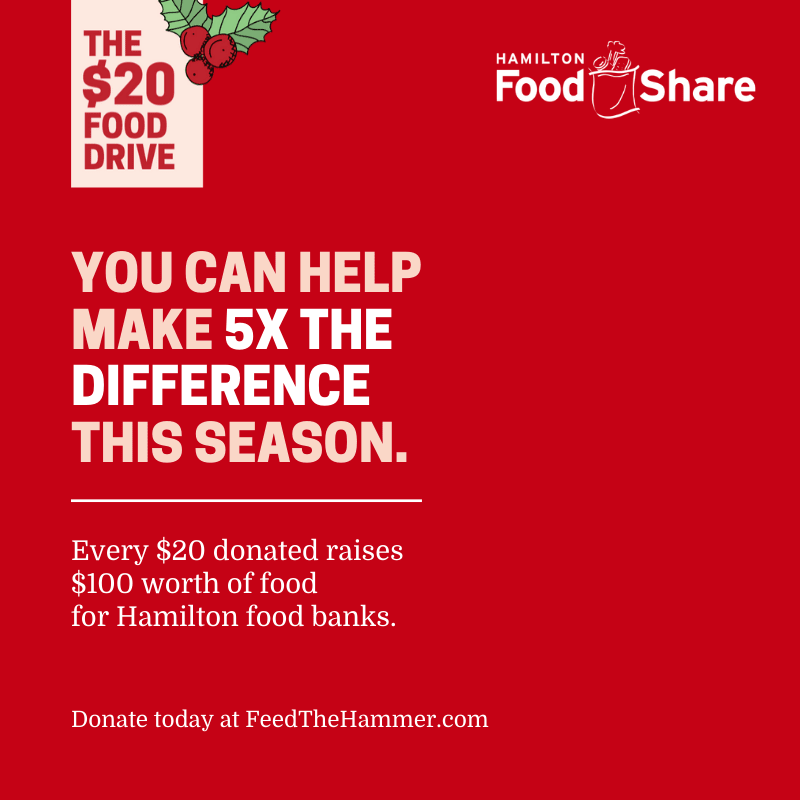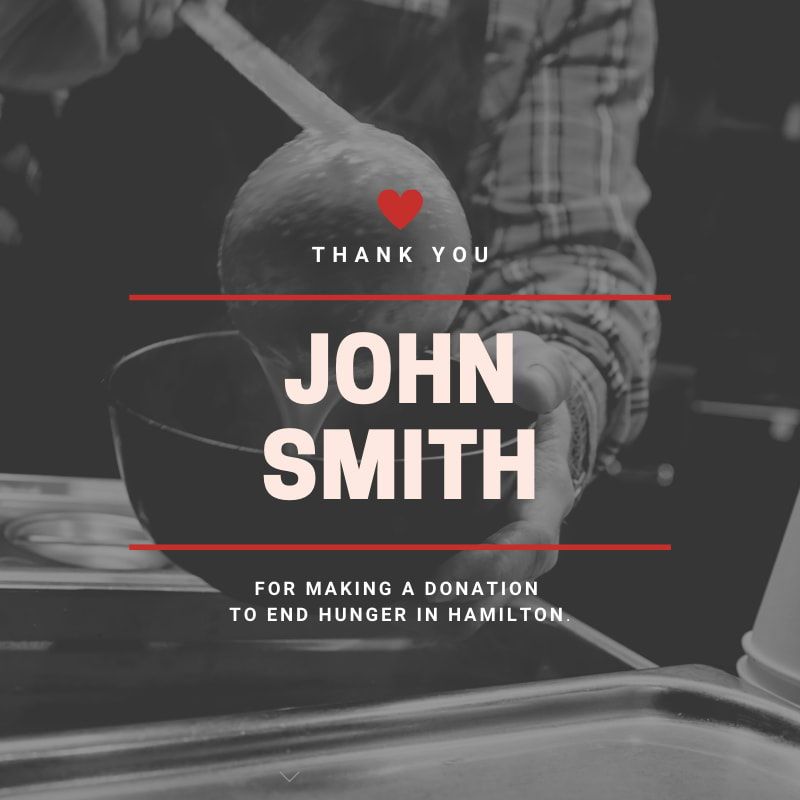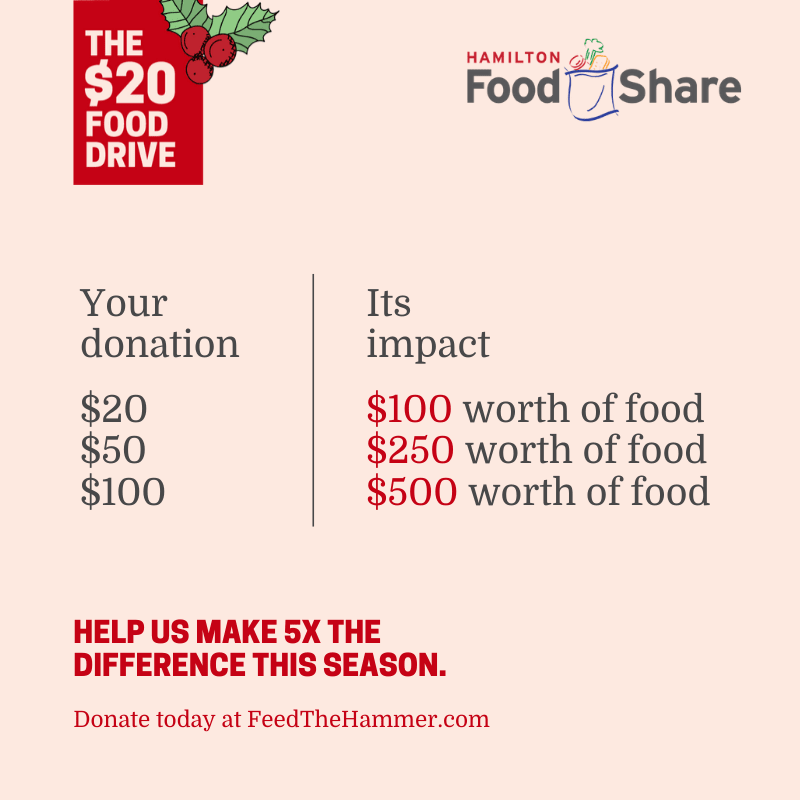 A fresh billboard, social media graphics and updated donation information translated to a fresh new look for a well-deserving organization. We look forward to seeing the $20 Food Drive campaign evolve through the seasons and gain support within our community.
"Kitestring staff have donated their time and expertise to help us with a few key projects over the last couple of years. They have provided us with a practical array of artwork and video clips to help us continue to improve our ability to explain our work as a food bank hub. We are truly grateful for their professionalism and creativity."
– Celeste Taylor,
Resource Development Manager
Fish Lake Road
Brand Development + Packaging Design

Château des Charmes
Brand Promotion, Packaging Design, Website Design + Development
Neighbour to Neighbour
Brand Development