A fresh take on construction.
Website Design + Development
As Eastern Construction approached their 50th anniversary, they were looking for a way to recruit new talent and confirm their position as a current market leader, while still honouring their legacy.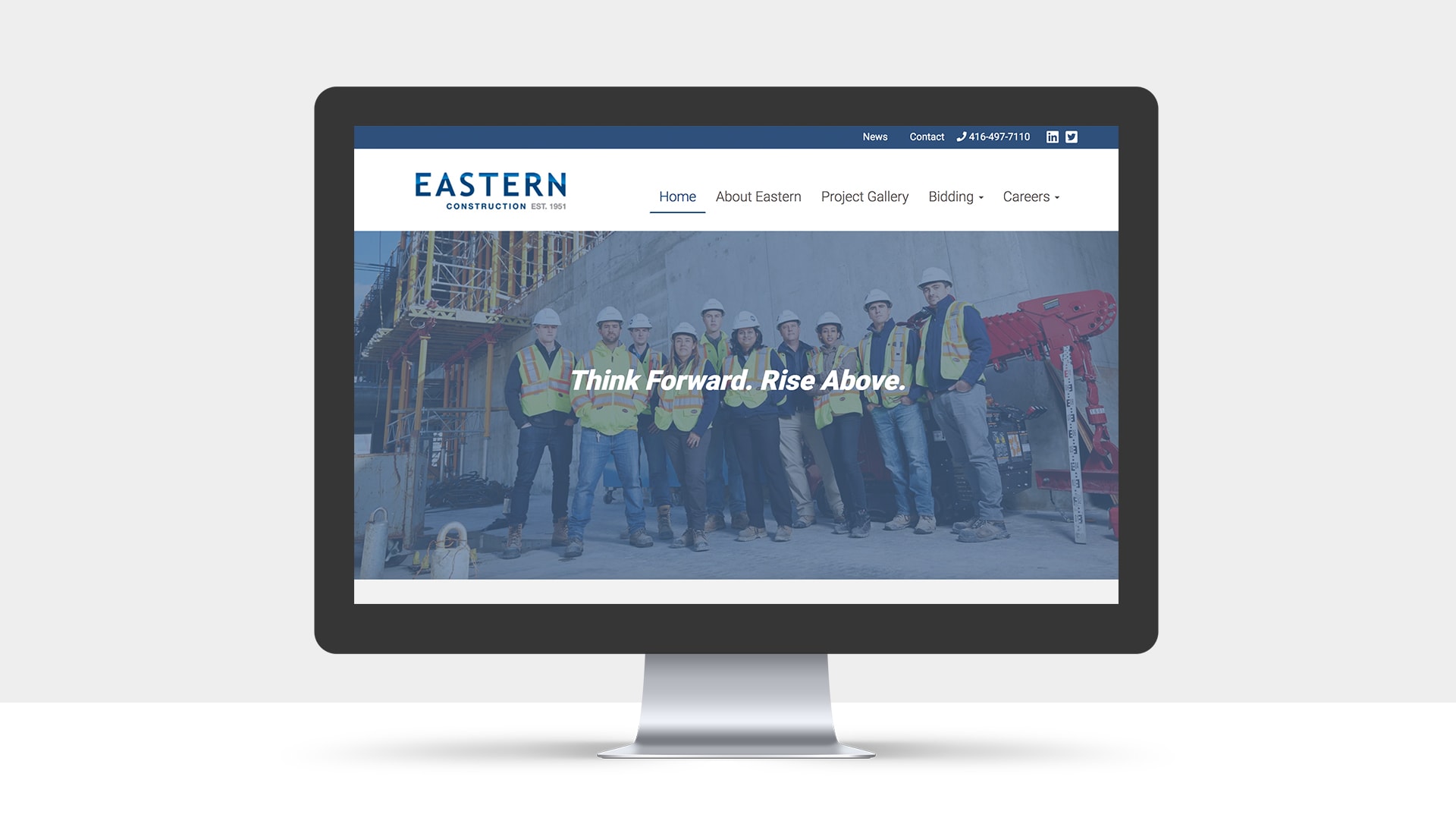 Together, we crafted a brand narrative of progress, success, and hard work to speak directly to the stakeholders we engaged through market research. To aid recruitment efforts, the digital team integrated a job posting board into the website.
With a new brand strategy and streamlined suite of branded stationery, construction site signage and tradeshow materials (to name a few),  Eastern Construction remains at the forefront of groundbreaking innovation.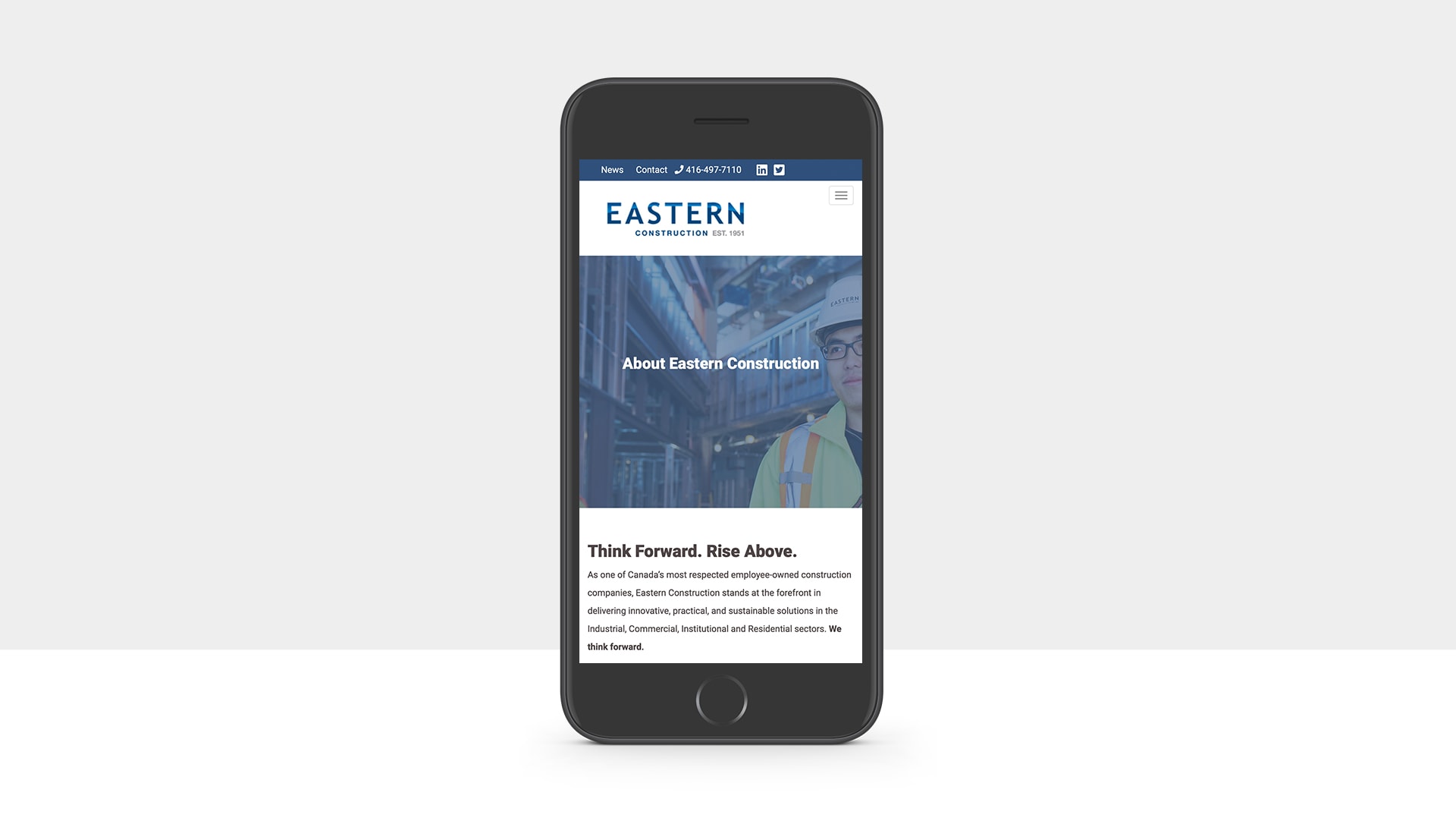 As a long-term partner, we've most recently collaborated on a modern refresh of their website with the addition of a content management system (CMS).
Fish Lake Road
Brand Development + Packaging Design

Château des Charmes
Brand Promotion, Packaging Design, Website Design + Development
Neighbour to Neighbour
Brand Development