Brand Promotion, Packaging Design, Website Design + Development
Château des Charmes is known for producing exceptional wines at their estate in Niagara-on-the-Lake. When the Bosc family realized that their Estate Bottled series wasn't piquing enough customer interest, they came to Kitestring for a change.
Starting with a redesign of the Estate Bottled labels, our relationship with Château has grown over the past 8 years as they've trusted us to evolve their fresh, artistic brand. To date, we've branded their Atelier series and line of sparkling wine, refreshed their Estate Bottled series, developed packaging for their icewine, created ongoing seasonal ads for a variety of media outlets, and designed several promotional items.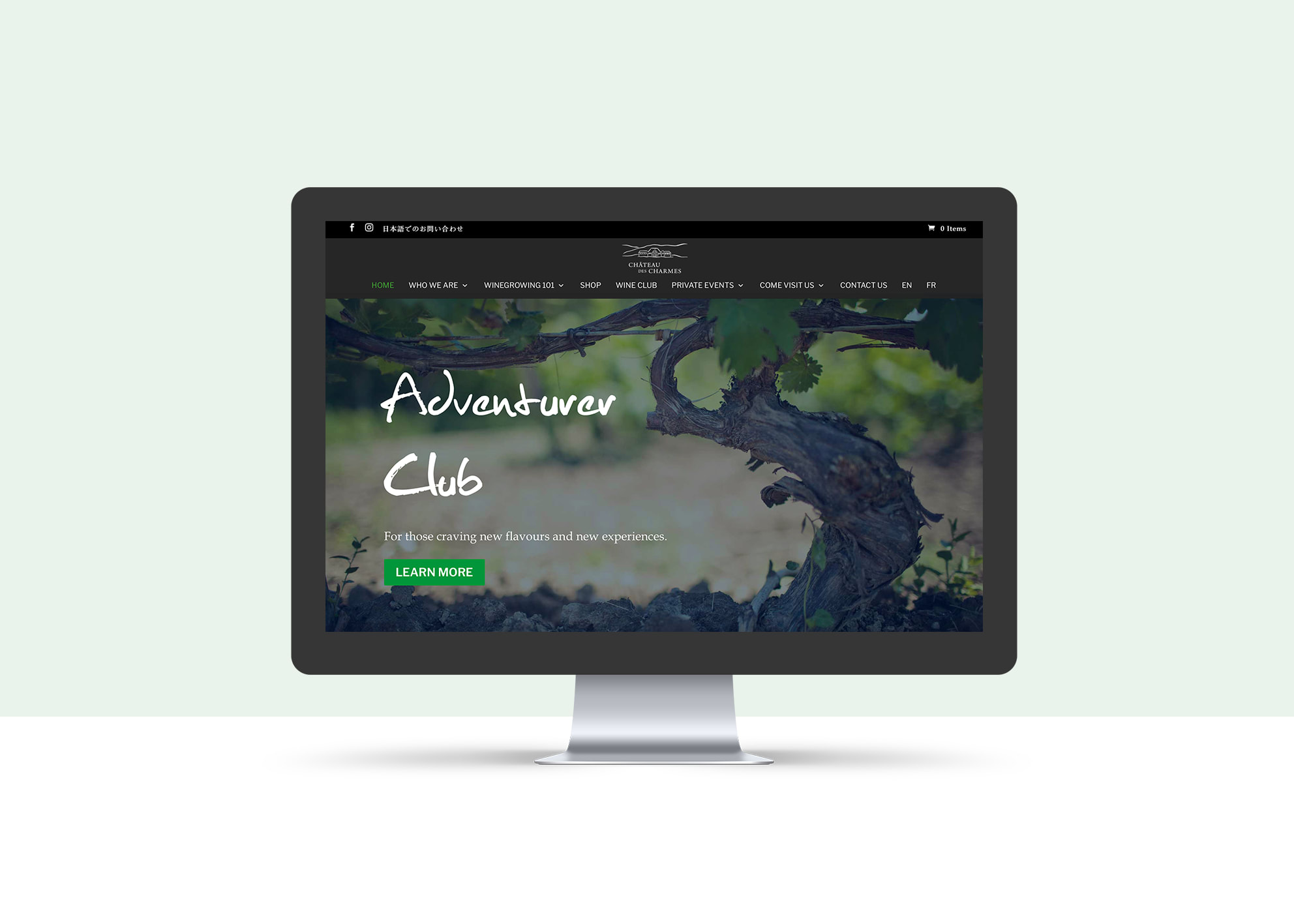 Most recently, we launched Château's new website. Developed as a custom build, the multi-lingual site provides visitors with a better platform to engage with the company through downloadable recipes, printable tasting notes, and an online store that allows for wine purchasing and wine club subscriptions. This custom e-commerce solution was also designed to specifically address inventory management issues and eliminate unnecessary manual updates.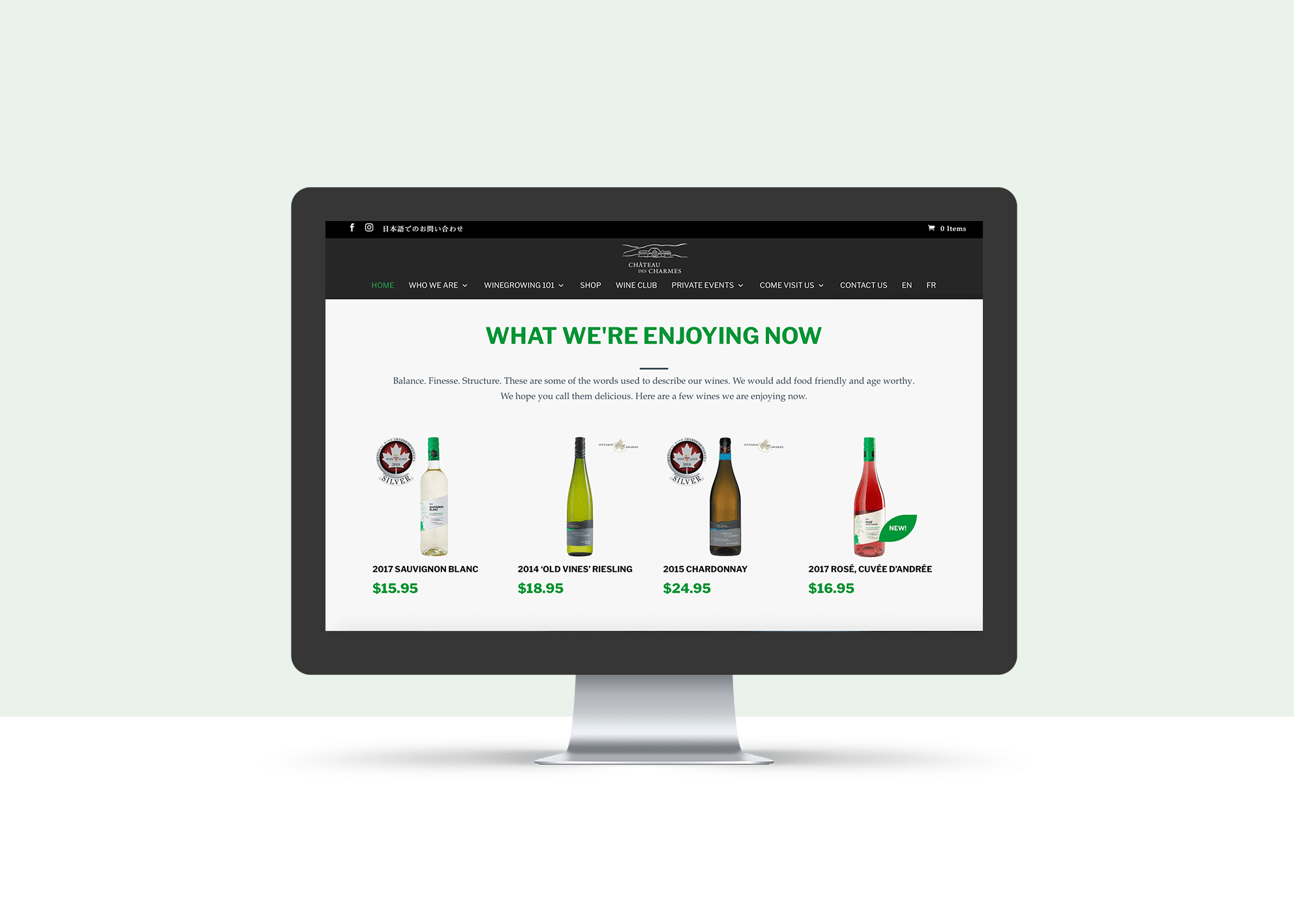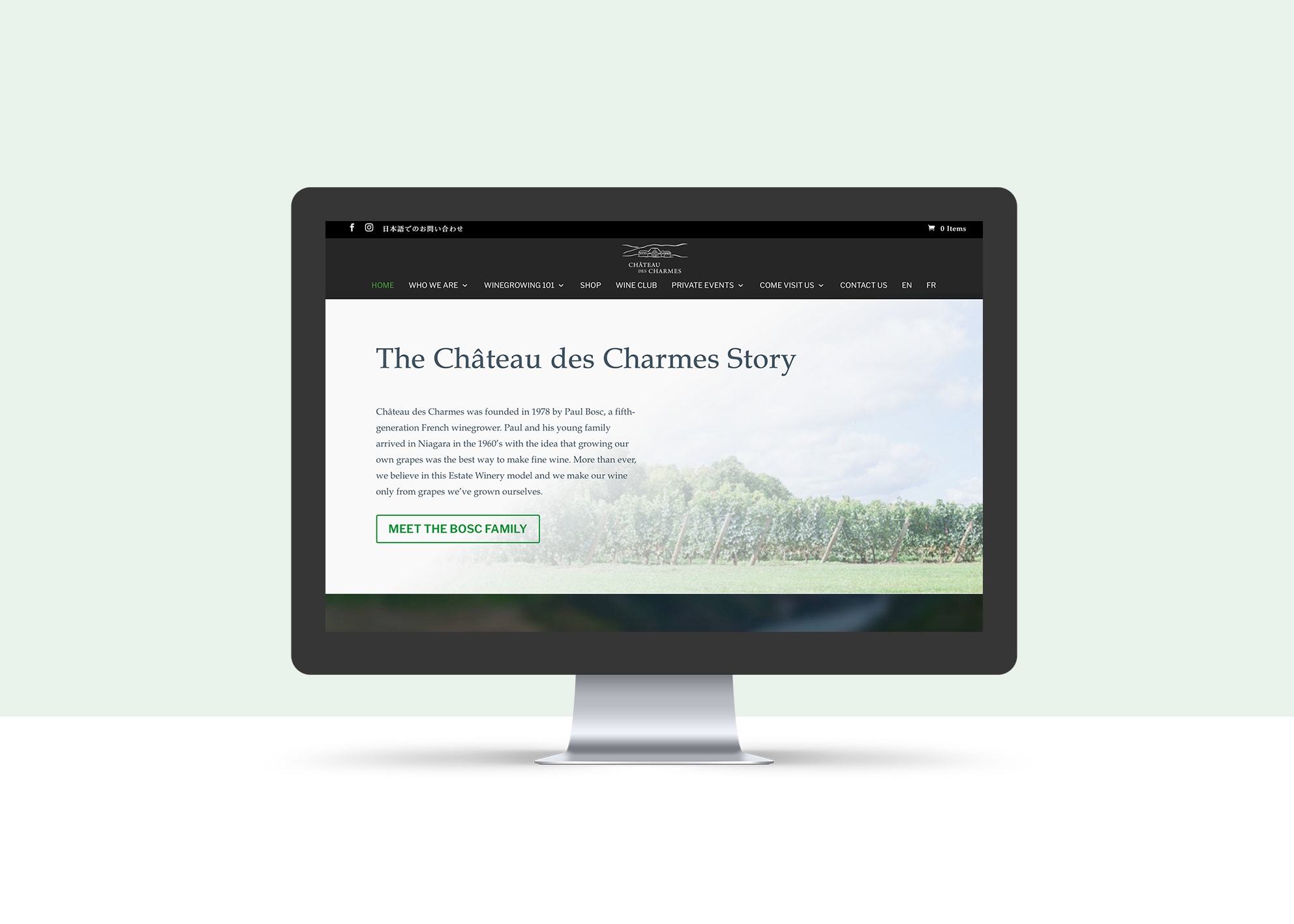 Cheers to Château des Charmes for continuing to be a wonderful project partner!
Fish Lake Road
Brand Development + Packaging Design

Château des Charmes
Brand Promotion, Packaging Design, Website Design + Development
Neighbour to Neighbour
Brand Development