Helping To Keep Our Community Safe & Healthy.
With a mission of providing high-quality cost-conscious public services that contribute to a healthy, safe and prosperous community, the Public Health Division at the City of Hamilton knew that action was needed to create awareness around potential dangers as the rate of rabies escalated within the region.
The other problem? The general public didn't really consider this to be a genuine problem requiring their concern.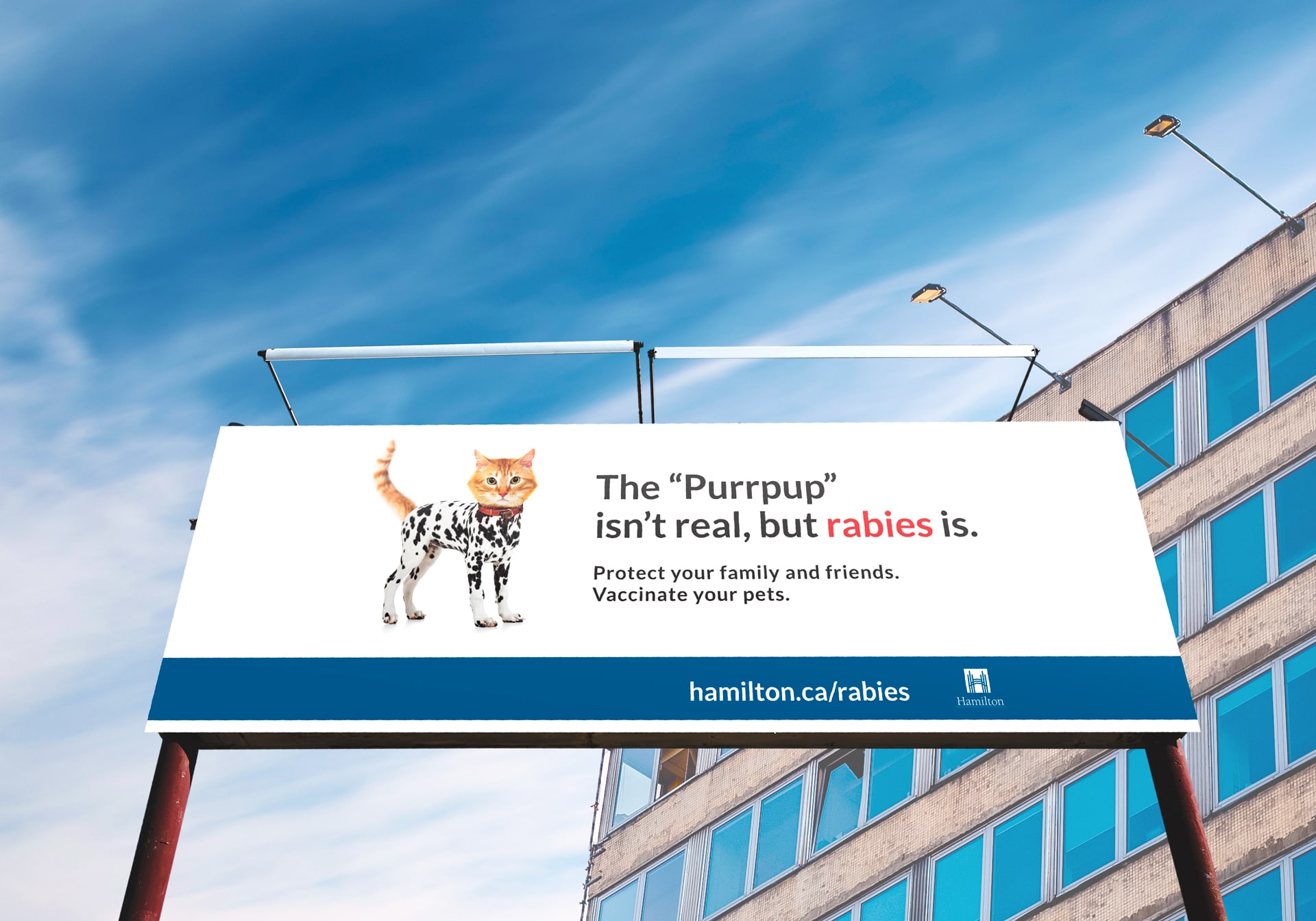 Together, we worked with the Public Health Department to develop the "Baccoon" and "Skox" – the mythical creatures that would become the characters to bring awareness to the seriousness of the situation.
These seamless mash-ups paired with clever copy and strategic media placements was just the thing needed to get people to take a second look and learn more about the issue at hand.
Not only does this campaign continue to serve the City of Hamilton, but since its launch other municipalities and the Ontario Association for Vet Technicians have adopted the campaign. At the 2017 Rabies in Americas Conference, Hamilton Public Health had many requests to share the campaign materials from organizations such as:
World Health Organization
USDA
Centre for Disease Control (CDC)
Quebec Rabies Scientific Committee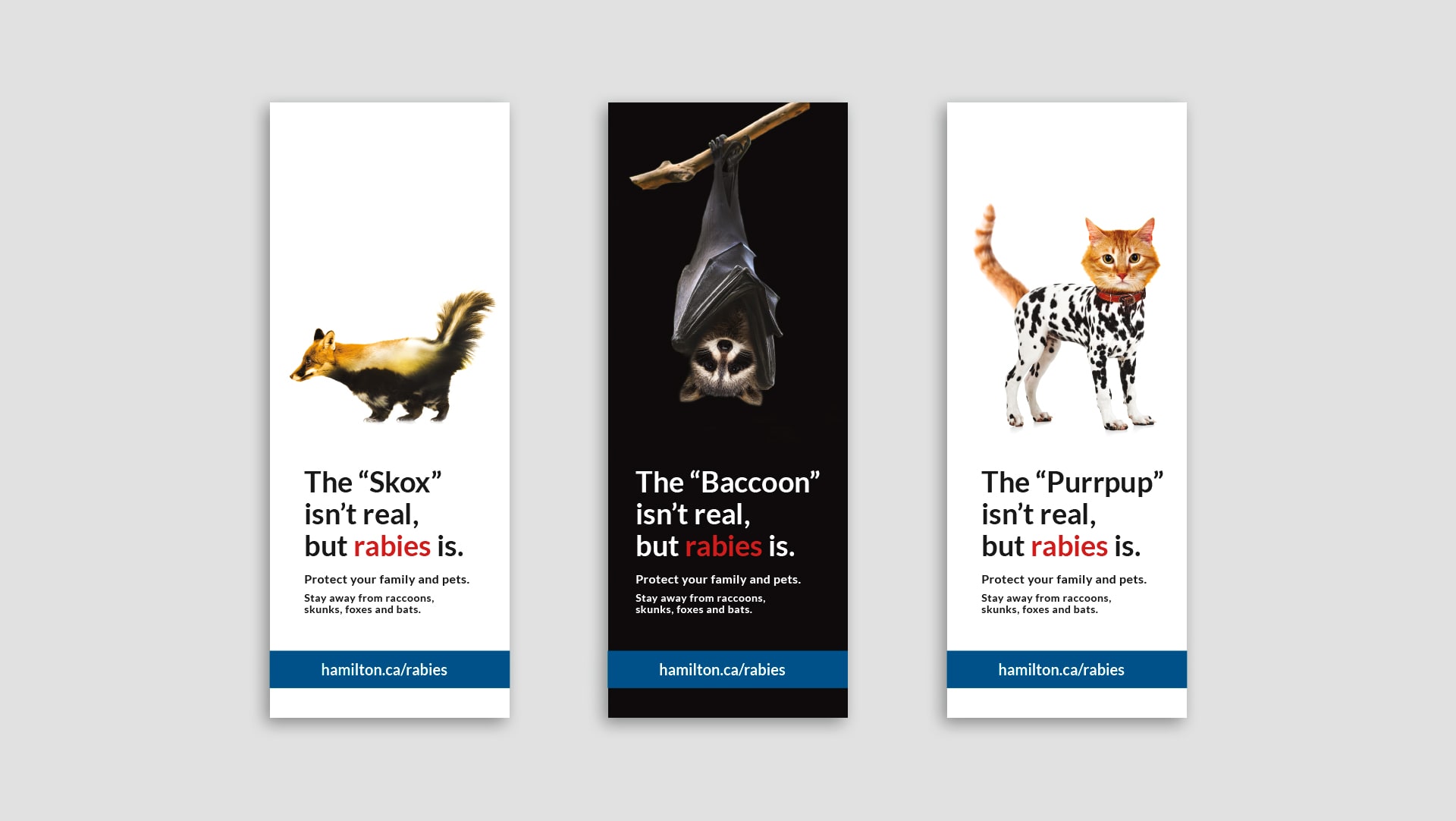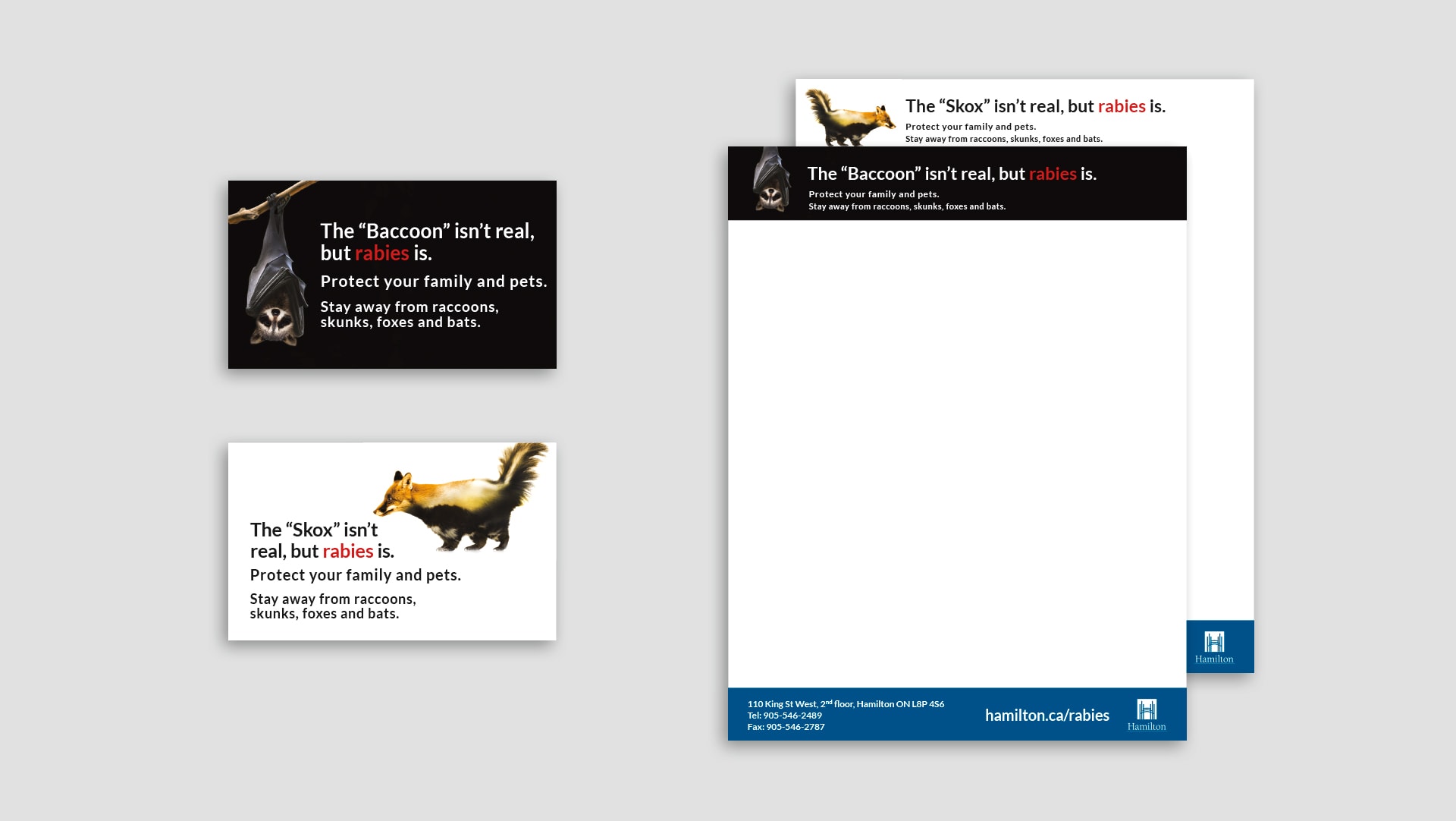 It's not uncommon to hear "you guys did the Skox?!" from family, friends and people we meet. Knowing the traction that this campaign has achieved in educating our community has been tremendously rewarding.
Fish Lake Road
Brand Development + Packaging Design

Château des Charmes
Brand Promotion, Packaging Design, Website Design + Development
Neighbour to Neighbour
Brand Development