Opening the Doors to Art and Community
Brand Positioning + Promotion
It seems that every community has gems within it that are yet to be fully discovered. This was the challenge that the Art Gallery of Burlington presented to us as they began their search for an agency to assist them in promoting the world-class exhibits that were planned for the 2018 / 2019 season.
Seeing the dedication and passion that vibrates from their staff, volunteer and membership base, we were overjoyed to be selected as their marketing partner for this campaign.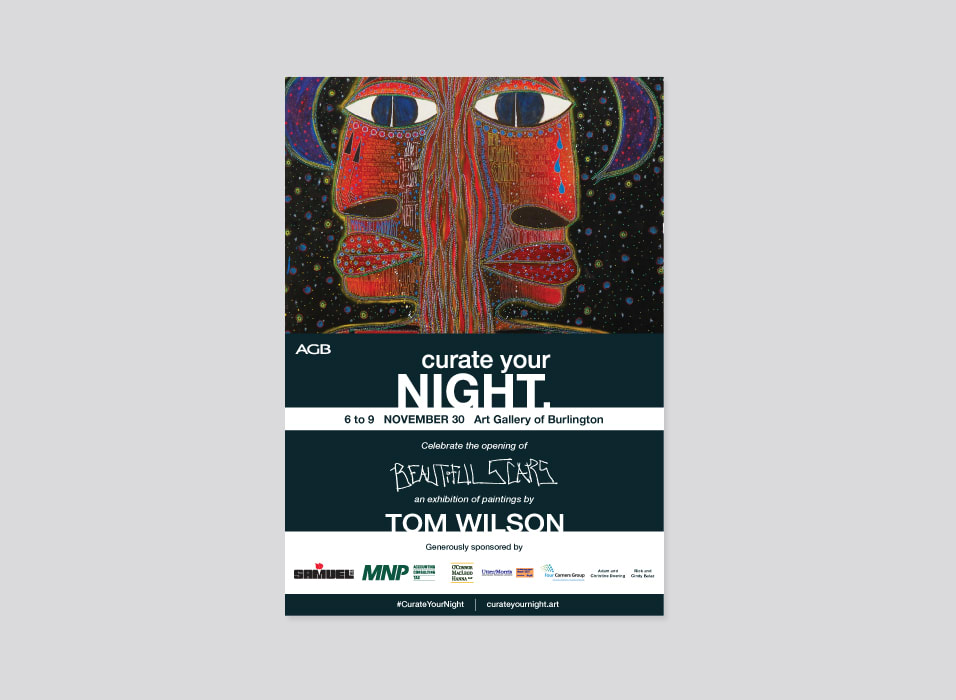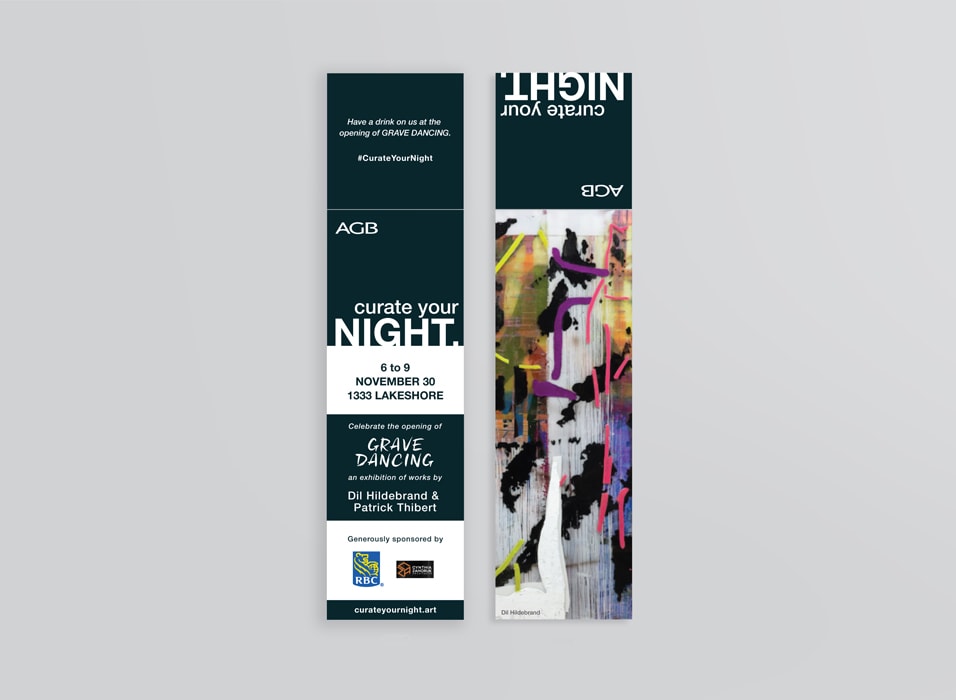 The theme, "Curate your night.", was derived from the research and survey completed as the project kicked-off. With so many ways to interact with the Gallery, visitors really can 'curate' their experience and make it their own each time.
With this idea leading the way, we brought our team together to execute a seamless campaign strategy. Together, we coordinated a social media plan, engaged the Gallery's community partners and designed all marketing materials for the exhibition. While Dovetail Community worked closely with all stakeholders to attract significant media coverage to the sponsored exhibitions, LemonTree Marketing brought their expertise to the table to roll out the digital advertising strategy.
Tom Wilson on CBC's q
Check out the interview with Indigenous artist, Tom Wilson, on CBC's q!
The Art Gallery certainly opened its doors to the community – welcoming over 900 people for opening night of the first season's exhibit!
Fish Lake Road
Brand Development + Packaging Design

Château des Charmes
Brand Promotion, Packaging Design, Website Design + Development
Neighbour to Neighbour
Brand Development