Posted by Megan on Tuesday, January 26, 2010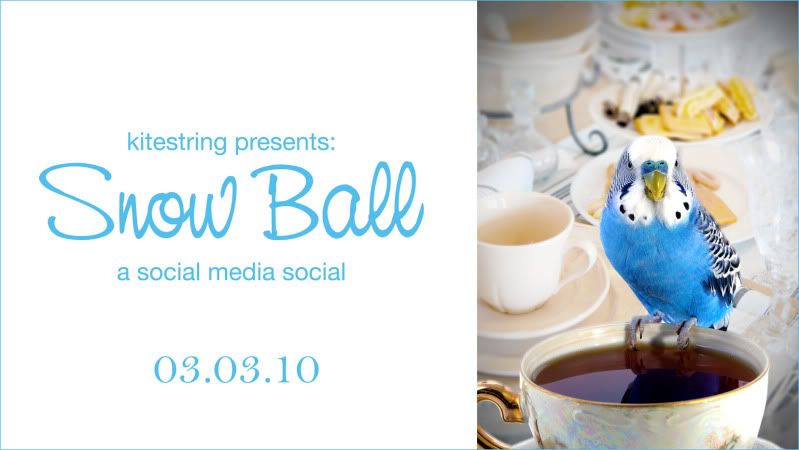 Remember when you didn't need an Apple or a Blackberry to tweet your heart out with little blue birds?
kitestring is pleased as punch to announce that the social media mavens from Mabel's Labels will be the belles of the Snow Ball: A Social Media Social
Along with kitestring, Mabel's Labels will share their fresh approach to social media at the event, which includes an interactive workshop, and a tea social that includes all that you would expect a dainty lunch to include.
Oh my! How swell!
The social will be held at the beautiful Staircase Theatre (27 Dundurn Street North) on March 3rd, 2010 from 9:30 a.m. to 1:30 p.m.
kitestring welcomes marketing professionals, entrepreneurs, social media newbies and pros, groups and singles to the Snow Ball! We'll learn from each other by building on shared experience.
kitestring's first ever social media social has limited seating, so please register here by purchasing your ticket.
Snow Ball: A Social Media Social
Hosted by kitestring creative marketing + design
Wednesday, March 3rd 2010 from 9:30 a.m. to 1:30 p.m.
Staircase Theatre, 27 Dundurn Street North, Hamilton, Ontario